Process Engineer Intern
Do you want to dive in the fast-growing industry of drones and get a rewarding experience in a dynamic start-up environment?
At Flyability, we believe that robots should be sent into hazardous places and dangerous situations instead of humans. To support our belief, we created Elios, the world's first collision-tolerant flying robot that for the first time allows remote entry to complex and indoor spaces. With more than 100 employees, Flyability is the pioneer in the UAV indoor inspection industry. Joining Flyability is not just taking on a new job, it is seizing the opportunity to improve the life of millions of people and build the future of robotics.
To complete our creative and dynamic team in Lausanne, we are seeking a
Process Engineer Intern
4 to 6 months internship contract. Starting date: as soon as possible
Your role:
As a Process Engineer Intern, you will be part of the Operation team and will be reporting to the Manufacturing Manager.
What you will own:
Driving and setting up the production processes including quality controls & inspection.
Developing and improving the Assembly Guidelines, the jigs, the production tools, liaising with the operators to capitalize on their expertise for further process improvement.
Developing and improving the Quality Control Plan, involve all team members into continuous improvement.
Training the operators and being on support if necessary.
Your profile:
Currently studying for a relevant degree in Production or Engineering
Fluent in French (spoken and written), a good level of English is a must
Strong Google Drive skills (or MS Office)
Be a proactive team player with dynamic approach
Good attention to detail, decision making and problem solving skills
ERP knowledge is a plus
CAD tools knowledge (Solidworks is a plus)
You are eager to learn new concepts, skills, and tools that you might need to complete your assignments
You are creative, reliable, willing to perform and have a structured working style
Flyability is a young Swiss company that values independent thinking combined with a collaborative spirit. Every day, you will have the opportunity to share your ideas and contribute to solving problems. We all work together, and each voice is important to move forward.
Ready to join?
We know the confidence gap and impostor syndrome can get in the way of meeting spectacular candidates, so please don't hesitate to apply —regardless of your past experience or resume, we'd love to hear from you.
Vous devez être connecté·e pour postuler à cette offre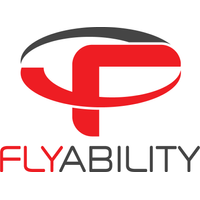 No more humans doing dangerous jobs